How to cook the perfect baked oven fries - syn free, golden, crispy and delicious!
I can pretty much guess that before any of us embarked on this healthy eating regime, we would occasionally (or even more than occasionally) dig into a greasy filled bag of fries (chips), right? I will definitely raise my hand here. I am guilty of doing so.
But my question is, why? and to be honest I really can not answer, why? because it is so easy to make healthier perfect baked oven fries at home and I actually prefer them to the grease-laden kind now.
Hate chopping potatoes to make fries or chips? You seriously need one of these KitchenCraft Potato Chippers in your life.
Before I became the proud owner of one of these, I would slice my potatoes by hand and now I really wish I had bought one of these sooner, because oh my goodness, it is so quick and makes perfectly shaped fries and comes with two different size blades.
Okay, some may say that is lazy, but so be it. Lazy I am!! I love mine.
You basically put a whole potato into it, press down the handle and voila!! you have chips. If you don't even want to peel your potatoes, you can even leave the skin on, I mean skin on chips or fries are equally delicious and think of the fibre.
Allow about 250g/9oz of potato per person. Make sure it is the floury type of potato if you truly want crispy golden chips. Here in the US/Canada Russet Potatoes tend to be the most popular variety, but in the UK it would be King Edward's or Maris Pipers.
You will also want a super large baking sheet and some parchment paper. Because the key to making the perfect oven baked fries is not cramming them too close together on a tray. Know what happens when you do? The heat doesn't circulate around the chips or fries meaning they tend to steam instead and results in soggy and not very appetizing chips. Trust me!!
So once you have the desired chip shape, just add the chips to a large saucepan water, bring to a bubbling boil, then turn off the heat and leave them in the water for 3 mins, drain, rinse under cold running water and pat dry between a clean tea towel or some kitchen paper.
Tempted to skip that part because you can't wait? I personally wouldn't even if you are cooking these perfect baked oven fries in an Actifry. The reason being is they will burn on the edges and be raw in the centre. Parboiling them like this really helps to make them golden and super crispy. You will love them!!!
Then all that is needed is to add them to the large baking sheet, spray with cooking oil spray and bake in a hot oven until super golden and crispy, turning over halfway through for even crispness. If you are lucky enough to own an Actifry or airfryer, you can place them in there instead. I usually find they take slightly less time in the actifry compared to the oven. But maximum cooking time once added to the oven is about 45 mins.
Serve sprinkled with plenty of sea salt and some ketchup is a bonus, even syn the bottled kind or make some of this amazing Syn Free Ketchup or Barbecue Sauce. Hey, you could even go down the garlic mayo route, by using mixing some low syn mayo, with crushed garlic cloves, parsley and salt. Heavenly!!
(Ketchup is approx 1.5 syns per tablespoon and extra light Mayonnaise is approx 1 syn per tablespoon, depending on the brands used, so always check the syn values)
Below are some seasoning mixes you can make to coat your fries in. Rub the mixes onto your fries once they have cooled down. (best done after you have sprayed them with spray oil), then place on the baking tray to be cooked in the oven
Looking for some additional support on your weight loss journey? Did you know Slimming Eats has a friendly Slimming World Facebook Support Group where you can get daily meal ideas and recipe ideas? Come and check us out, we'd love to have you join us.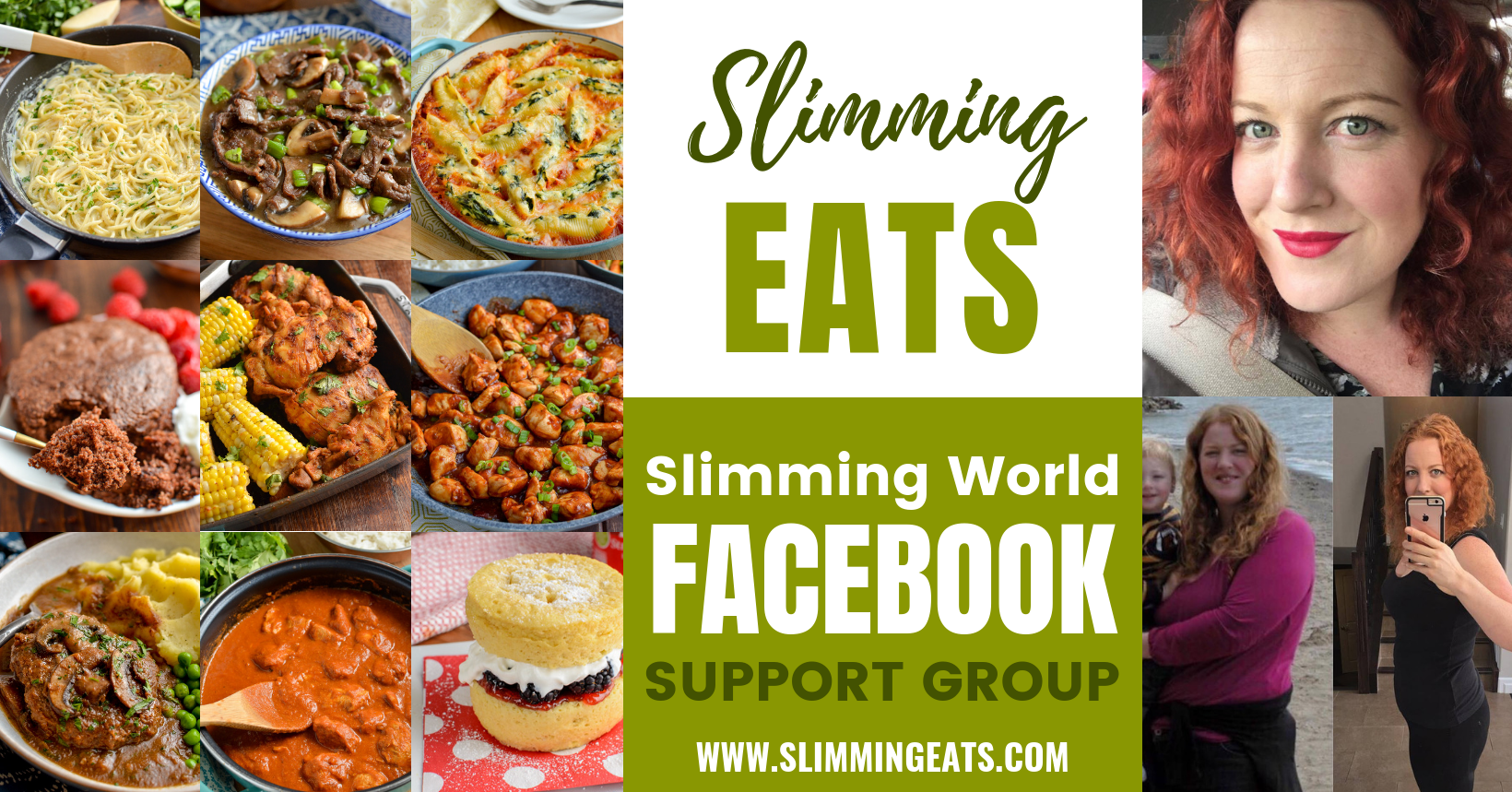 How can I add a ⅓ speed foods to these Perfect Baked Oven Fries?
Whatever meal you decide to serve these alongside, just add plenty of speed foods to the dish or go for some roasted vegetable or a yummy mixed salad. There are so many great speed packed meals you could serve these with. Why not take a look at my FULL RECIPE INDEX with over 850+ delicious Slimming World Recipes all fully searchable by meal type, ingredients, syn value, Weight Watchers Smart Points etc
Need some seasoning ideas to vary these perfect baked oven fries? Try some of the below seasonings.
Cajun Seasoning Mix
This is enough mix for a 4 person serving of fries
2 teaspoon of paprika
2 teaspoon of cumin
½ teaspoon of onion powder
½ teaspoon of thyme
½ teaspoon of oregano
¼ teaspoon of cayenne pepper (add more if you like them super spicy)
salt and black pepper
(I mix this all up using a mortar and pestle)
Garlic and Herb Mix
This is enough mix for a 4 person serving of fries
2 cloves of garlic, crushed
1 tablespoon of Italian mixed herbs
sea salt
(I mix this all up using a mortar and pestle)
BBQ Seasoning Mix
This is enough mix for a 4 person serving of fries (double up to serve more)
1.5 tablespoon of tomato paste
1.5 tsp of paprika
½ teaspoon of smoked paprika
½ teaspoon of onion powder
½ teaspoon of garlic powder
½ teaspoon of chilli powder
½ teaspoon of cumin
½ teaspoon of sweetener
¼ teaspoon of mustard powder
¼ teaspoon of oregano
a little salt and black pepper
(I mix this all up using a mortar and pestle)
Add the chips once completed the parboiled stage to a large bowl, add in your seasoning choice, toss to coat well and then add to a tray and follow the steps for cooking below
Can I freeze some of these in advance?
Yes, you sure can and it is something I do often. Once you have parboiled your fries (never freeze raw or they turn black) just allow them to cool, spread them out on a piece of parchment paper, place on a tray and carefully place in the freezer. Then once they are frozen you can transfer them to freezer ziplock bags. This will stop them from sticking together.
Then when you want to cook them, you just add them straight to a baking tray sprayed with spray oil, spray over the top of them, and viola straight into your oven to bake. (or you can even spray them with the spray oil before freezing)
You can also freeze these already prepared with the spice mixes above.
---
Check out these other variations of chips below:
---
LET'S CONNECT!
Find me ON FACEBOOK | INSTAGRAM | PINTEREST | TWITTER | and YOUTUBE, come and follow me TO MAKE SURE YOU KEEP UP TO DATE ON ALL NEW RECIPES.
You can also subscribe to Slimming Eats so that you never miss any new updates.
IF YOU TRY THIS RECIPE, LET US KNOW! LEAVE A COMMENT, RATE IT AND TAG US IN YOUR PHOTOS @SLIMMINGEATS ON INSTAGRAM
See the handy Pinterest image below if you wish to pin this for later 🙂
Syn Free Perfect Baked Oven Fries
Total Time:
1 hour
10 minutes
How to cook the perfect baked oven fries - syn free, golden, crispy and delicious!
Ingredients
1kg/2.25lbs of russet potatoes
sea salt
cooking oil spray
Instructions
Slice potatoes to desired chip/fry shape, can peel or leave skin on.
Add to a saucepan of water. Bring to a boil, once it starts to bubble, turn off heat and leave in water for 3 minutes.
Drain, rinse under cold water, then pat dry between a clean towel or kitchen paper.
Preheat oven to 220c/425f (may need to adjust for fan ovens)
Line a large baking sheet with parchment paper and spray with cooking oil spray.
Add the fries/chips well spaced out onto the baking sheet, add a pinch of salt sprinkled evenly over the top and then spray over the top with more cooking oil spray
Place in the oven and bake for about 40-45 mins until golden and crispy, turning over around the 25 minutes mark.
Season with more sea salt as needed and enjoy!!!
Notes
This recipe is gluten free, dairy free, vegan, Slimming World and Weight Watchers friendly
Extra Easy - syn free per serving
Green/Vegan - syn free per serving
WW Smart Points - 6 per serving
*suitable for freezing (see method for freezing)
If you wish to share this recipe, then please do so by using the share buttons provided. Do not screenshot or post recipe or content in full.
Nutritional information is an estimate and is to be used for informational purposes only. Ingredients can vary greatly from brand to brand and therefore it would be impossible to give accurate information.
All images and content on Slimming Eats are copyright protected.
Check Legal section, for Full Disclaimer, Disclosure and Privacy Policy.
Nutrition Information
Yield

4
Serving Size

1
Amount Per Serving
Calories

243
Total Fat

0g
Saturated Fat

0g
Trans Fat

0g
Unsaturated Fat

0g
Cholesterol

0mg
Sodium

180mg
Carbohydrates

54g
Fiber

6g
Sugar

3g
Protein

7g
Disclosure: This post may contain affiliate links. As an Amazon Associate and member of other affiliate programs, I earn from qualifying purchases. We are a participant in the Amazon Services LLC Associates Program, an affiliate advertising program designed to provide a means for us to earn fees by linking to Amazon.com and affiliated sites." Check Legal section, for Full Disclaimer, Disclosure and Privacy Policy.