15 Mouthwatering Slimming World recipe ideas for leftover Christmas Turkey 
It's boxing day and you have a ton of turkey left, you may have overdone it on the Christmas dinner and really fancy just some simple recipes for which you can add some of the leftover Christmas turkey to and be done.
I have some amazing recipes for you right here, that are perfect for that leftover turkey meat.
Firstly, don't forget if you feel you can't face any turkey whatsoever, then add it to small portion freezer bags and freeze it for another day, you never know when it might come in handy for adding to the top of some soup or in a salad for some protein.
The other option is to actually cook one of the recipes below using the turkey and freeze in a container. It will be a lifesaver in the new year when all the madness is over and you are trying to get back into a routine.
Here is the recipe roundup for leftover Christmas Turkey:
Replace the shredded chicken with turkey meat. It's an amazing bowl of soup.
This delicious peanut chicken noodle salad bowl would make a great light meal and is a little bit different than the usual leftover chicken/turkey dishes. Again just swap out the chicken with turkey.
Such a simple delicious soup that is actually perfect for adding any kind of protein. Again swap the chicken with turkey.
Was you lucky enough to get an instant pot or pressure cooker for Christmas? Maybe you already own one, then this curry is absolutely amazing. It would be great with that leftover turkey. Even the kids love this one.
If you haven't heard of an Instant Pot you are seriously missing out. It is the best kitchen gadget I have purchased. I would even put it above my actifry and that's saying something.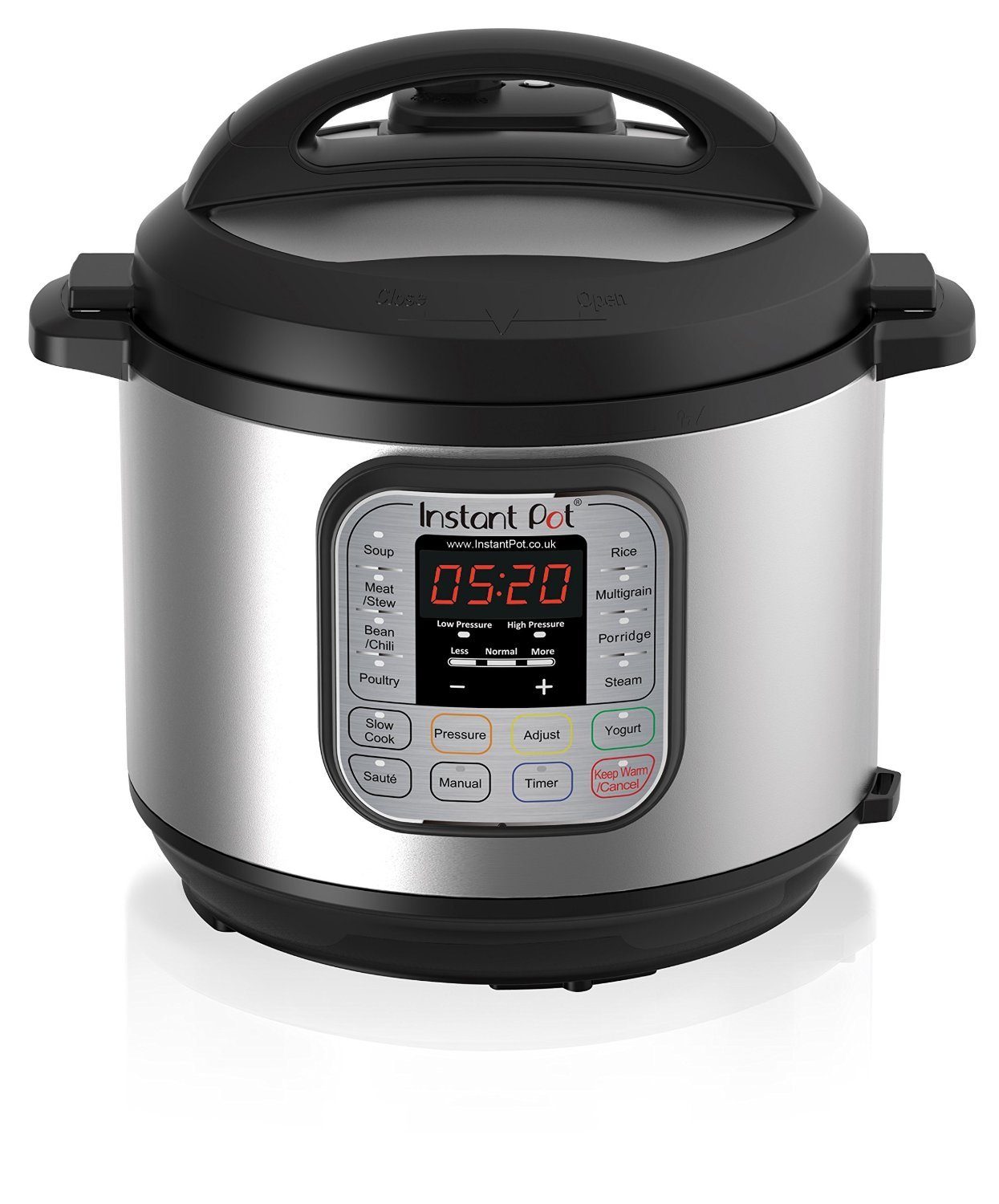 It is basically a 7in1 cooker, and it slow cooks, pressure cooks, saute's, has settings for soup, chilli, rice, porridge and even makes yoghurt (I haven't tried that yet). There are some other versions out there too, such as Pressure King Pro.
Don't worry if you don't own one, this can also be made on the stove top.
My kids absolutely love this lasagne, delicious tomatoey sauce with melty cheese topping. It would be perfect with some leftover turkey.
I've actually made this many a time with leftover chicken or turkey. Just skip the first few steps, make the sauce and then stir in the cooked turkey towards the end. Perfect served with rice, syn free chips, pasta or whatever side you fancy.
Probably one of my favourite soups to make, it's both gluten and dairy free and has such amazing flavours that would work well with leftover turkey.
Another great soup recipe for using leftover turkey. It's super healthy too I usually make my own broth for this one using the carcass of a roast chicken, but you can just use some chicken stock instead for this.
No lack of amazing soups for swapping out the chicken with turkey and this is probably my kids most requested soup recipe for me to make. This is another recipe where I use a roast chicken carcass for the stock, but again you can just swap that part out for stock.
Who says you can't have Coronation Turkey? This is great on top of some Ryvita as part of your Healthy Extra B choice.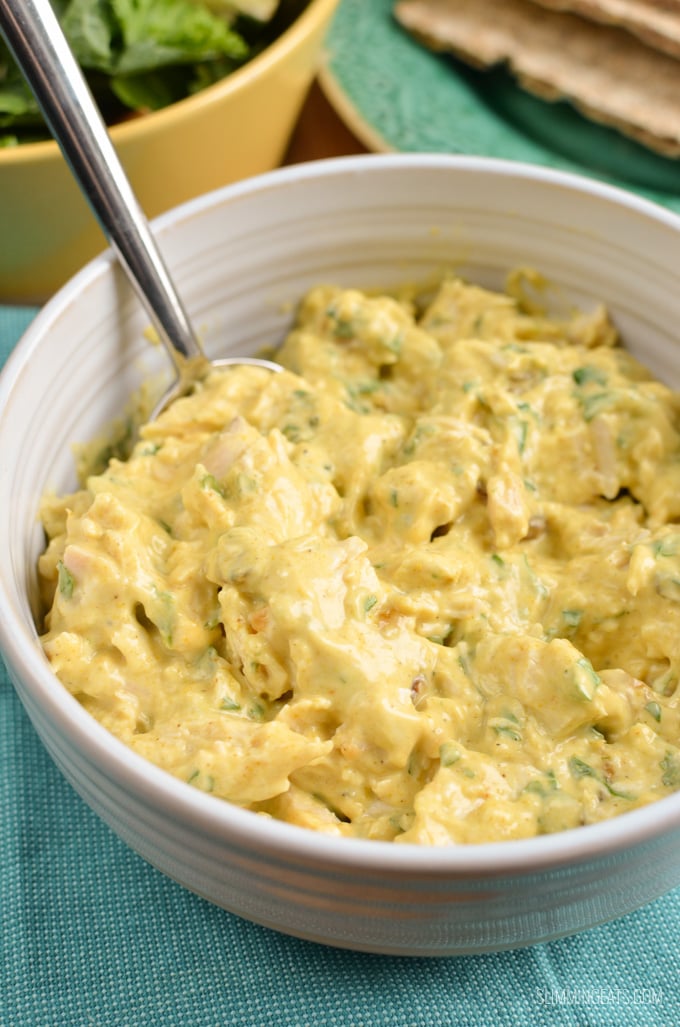 I don't think anyone ever gets bored of pizza. Use a healthy extra b choice on a wrap or pitta and use that leftover Turkey on a BBQ Pizza - yum!!!
Who says you can't have Fajita Turkey. Just pan fry it till heated with the fajita seasoning as per the recipe, remove from the pan and prepare all the other ingredients, add back in the turkey and it's done. The whole family will enjoy this, if you serve with a big mixed salad and some grated cheddar and fat-free yoghurt (or syn some soured cream), we loved chopped coriander too for sprinkling on top.
The ultimate fakeaway dish - everyone loves fried rice. Swap out the chicken with turkey and you have a simply delicious meal on the table. You could even pair it up with some other Chinese Fakeaway dishes. 
This has got to be the best recipe ever for any leftover turkey. Traditionally I use ground turkey or chicken in this recipe, but it can easily be swapped out for some cooked shredded turkey. and is a real family pleaser.
We could not finish this round up without an easy curry recipe. This one is perfect for leftover turkey and it's mild too, which means the whole family can dig in and enjoy.
If you fancy getting some healthy meals prepped for the new year,  head on over to my FULL RECIPE INDEX where you will find over 500+ delicious Slimming World recipes to choose from and all are searchable by syn value, meal type, ingredients etc.
Don't forget to subscribe to Slimming Eats to keep up to date on all new recipes. 
IF YOU TRY ANY OF THESE RECIPES, LET US KNOW! LEAVE A COMMENT, RATE IT AND DON'T FORGET TO TAG US IN YOUR PHOTOS @SLIMMINGEATS ON INSTAGRAM AND DON'T FORGET TO FOLLOW SLIMMING EATS ON FACEBOOK | INSTAGRAM | PINTEREST | TWITTER | and YOUTUBE TO MAKE SURE YOU KEEP UP TO DATE ON ALL NEW RECIPES 🙂
Disclosure: This post may contain affiliate links. As an Amazon Associate and member of other affiliate programs, I earn from qualifying purchases. We are a participant in the Amazon Services LLC Associates Program, an affiliate advertising program designed to provide a means for us to earn fees by linking to Amazon.com and affiliated sites." Check Legal section, for Full Disclaimer, Disclosure and Privacy Policy.