Low Syn Lemon Blueberry Oat Pancakes - start your day with this delicious easy to make fluffy bursting with blueberry pancakes.
Want to know what one of my kids favourite breakfast combinations are? Homemade blueberry pancakes, with maple syrup and occasionally crisp streaky bacon.
The traditional recipe which combines buttermilk and a whole load of other ingredients which are far from syn friendly is absolutely amazing, especially with the knob of butter that the kids add to the top of theirs so it melts all over and into the maple syrup - seriously heavenly!!
So more often than not, I have to resist those bad boys, because one serving would take me well above my syn allowance for the day.
This weekend I decided enough is enough, no longer was I watching the kids dig into a plate of delicious Blueberry Pancakes while I stood there in the corner of the kitchen drooling.
I've already had great success with my Syn Free American Style Pancakes - a regular feature for me for breakfast, just so I can get that heavenly pancakes fix. So figured why can't I use that recipe for Low Syn Lemon Blueberry Oat Pancakes.
There were a couple of tweaks to the original recipe that I wanted to make, mainly because fresh blueberries can be pretty juicy and I wanted them to hold properly in the pancake.
This meant I needed the batter a little thicker than usual and so increasing the recipe to a serving for 4 peoples and reducing the number of eggs I would normally use.
Lemon Blueberry Oat Pancakes were created and best of all is that everyone LOVED them drizzled with a little maple syrup. Because here in Canada it has to be the real deal poured over my pancakes.
Looking for some additional support on your weight loss journey? Did you know Slimming Eats has a friendly Slimming World Facebook Support Group where you can get daily meal ideas and recipe ideas? Come and check us out, we'd love to have you join us.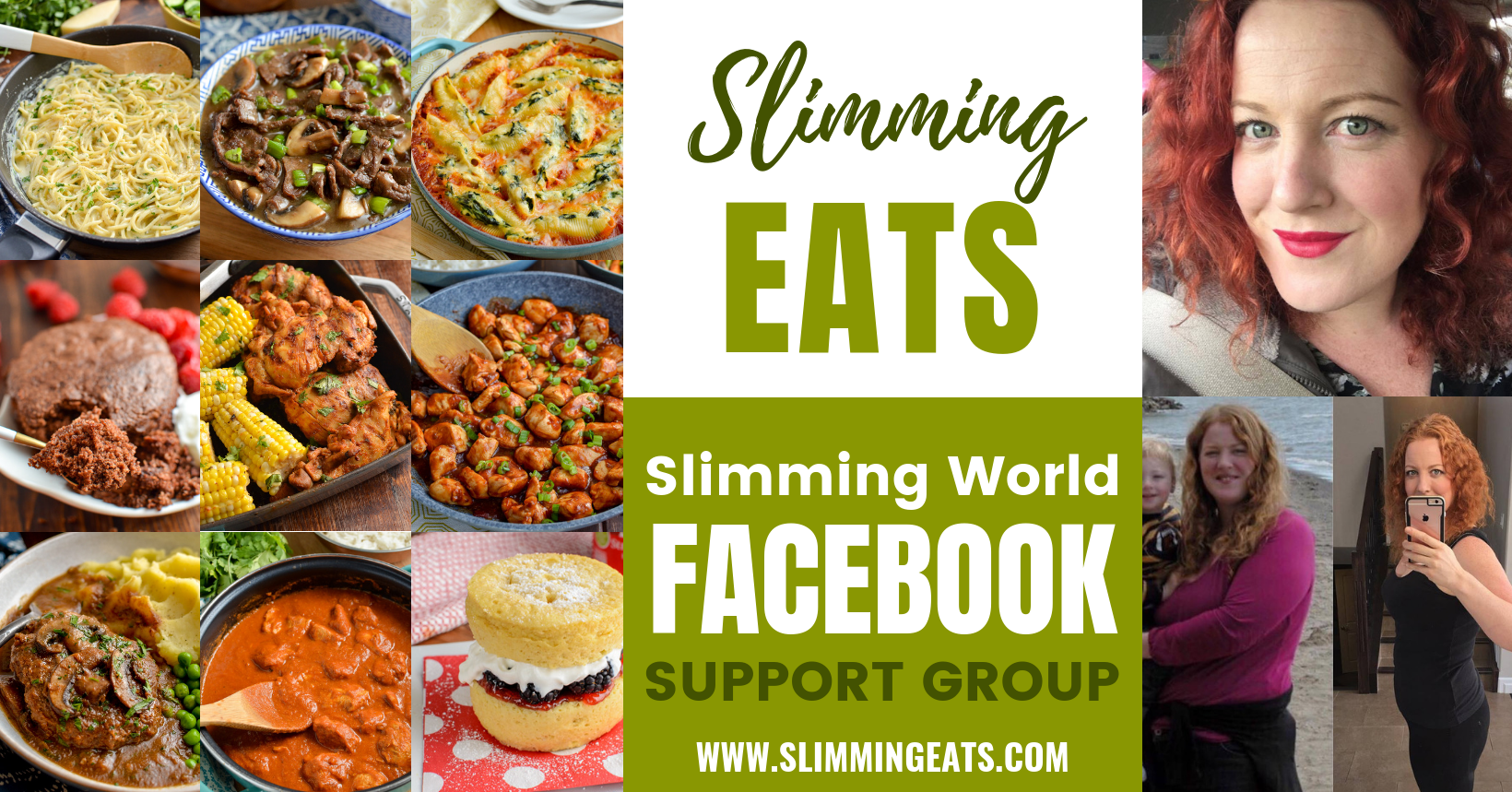 Love pancakes recipes like these Lemon Blueberry Oat Pancakes? Check out these recipes:
or head on over to my FULL RECIPE INDEX with over 850+ amazing Slimming World Recipes, all fully searchable by meal type, ingredients, syn value, Weight Watchers smart points etc..
Note about the blueberries - as per Slimming World, once the fruit is cooked, pureed or blended it is no longer a free food and should be synned. For that reason, you will see the blueberries have been synned as per this rule.
What Kitchen Items do I need to make these Lemon Blueberry Oat Pancakes?
Can I freeze these Lemon Blueberry Oat Pancakes?
YES! you totally can, the recipe for these serves four, so if you are making for less, why not freeze the remainder for another day. Once cooled I pop a square of greaseproof paper in between each pancake and then pop them in a ziplock bag and place in the freezer. Greaseproof will stop them from sticking together, so you easily get out the amount you want or need.
LET'S CONNECT!
Find me ON FACEBOOK | INSTAGRAM | PINTEREST | TWITTER | and YOUTUBE, come and follow me TO MAKE SURE YOU KEEP UP TO DATE ON ALL NEW RECIPES.
You can also subscribe to Slimming Eats so that you never miss any new updates.
IF YOU TRY THIS RECIPE, LET US KNOW! LEAVE A COMMENT, RATE IT AND TAG US IN YOUR PHOTOS @SLIMMINGEATS ON INSTAGRAM
See the handy Pinterest image below if you wish to pin this for later 🙂
Low Syn Lemon Blueberry Oat Pancakes
Low Syn Lemon Blueberry Oat Pancakes - start your day with this delicious easy to make fluffy bursting with blueberry pancakes. 
Ingredients
160g of oats - 4xHEb's
2 tsp of baking powder
1 cup of fat-free plain yoghurt
4 eggs
½ tsp of lemon extract
1 cup of fresh blueberries - 4 syns
1-2 tbs of sukrin (or other sweetener of choice)
to serve
½ cup of fresh blueberries
4 tbs of maple syrup - 8 syns
6 tbs of quark or greek yoghurt
fresh lemon, quartered
Instructions
Add oats to a blender and pulse until fine.
Add to a bowl with the baking powder and sweetener and stir.
Add in the yoghurt, eggs and lemon extract and whisk until all combined.
Fold in the blueberries
Spray a non stick frying pan over a low/medium heat.
Once hot, using a tablespoon measure two tablespoons of batter per pancake. This should make about ⅘ small pancakes per person
I recommend cooking no more than ⅔ pancakes at a time, so that you have enough space to flip over.
Carefully flip over with a spatula, the spatula should slide under easily when ready to flip.
Stack 4 equal size serving of the pancakes, top each stack with 1.5 tbs of quark, scatter with some fresh blueberries and drizzle with 1 tbs of maple syrup and a little squeeze of fresh lemon juice (optional)
Enjoy!!
Notes
This recipe is gluten free, vegetarian, Slimming World and Weight Watchers friendly
Extra Easy - 1 HEb and 3 Syns per serving
WW Smart Points - 7 per serving
Gluten Free - use gluten free oats
NOTE: The baking powder in this recipe is such a small amount the syns are negligible.
*Suitable for freezing
If you wish to share this recipe, then please do so by using the share buttons provided. Do not screenshot or post recipe or content in full
Nutritional information is an estimate and is to be used for informational purposes only.
Ingredients can vary greatly from brand to brand and therefore it would be impossible to give accurate information. Also, double-check syn values of synned ingredients as different brands can vary.
All images and content on Slimming Eats are copyright protected.
Check Legal section, for Full Disclaimer, Disclosure and Privacy Policy.
Nutrition Information
Yield

4
Serving Size

1
Amount Per Serving
Calories

344
Total Fat

8g
Saturated Fat

3g
Trans Fat

0g
Unsaturated Fat

5g
Cholesterol

191mg
Sodium

368mg
Carbohydrates

53g
Fiber

5g
Sugar

23g
Protein

17g
Disclosure: This post may contain affiliate links. As an Amazon Associate and member of other affiliate programs, I earn from qualifying purchases. We are a participant in the Amazon Services LLC Associates Program, an affiliate advertising program designed to provide a means for us to earn fees by linking to Amazon.com and affiliated sites." Check Legal section, for Full Disclaimer, Disclosure and Privacy Policy.