Start Christmas early with a festive treat! Mince Pie Baked Oats have all the flavour of a mince pie but considerably less guilt. Perfect for a filling breakfast or a decadent dessert.
This time of year is when we are faced with many temptations of various treats and goodies and while the odd treat off plan is fine, we need to try and avoid going overboard and undoing all the hard work we have put in the rest of the year.
The last thing you want, is to regain several pounds you have just worked so hard to lose, right?
One of my weakness this time of year is Mince Pies. I love them. That sugary pastry with that delicious mincemeat filling brings back so many Christmas time childhood memories of the family for me.
My mum would always bake the mince pies, till the edge of the pastry was crisp and smoother them in single or whipped cream. AMAZING!!
Occasionally if she was making something with puff pastry and had some pastry left over, she would fill it with mincemeat and make a mincemeat strudel that was seriously the best thing you have ever tasted. It makes me drool just thinking about it.
All those are enough reasons for me to not have any mince pies in the house because I would seriously eat them all.
Luckily they are not readily available in Canada anyway, so that takes away some of the temptation, but it doesn't stop the cravings when it gets into the festive season.
I have come up with a few ways to make a Slimming World friendly version that you can enjoy while still on plan and if you love Mince Pies, then you will love these recipes.
First up is this Delicious Mince Pie Bread Pudding. It serves 2, and that's two 2 decent sized servings. You can enjoy this just as it is, or serve with a little yoghurt or as a more decadent dessert some light cream.
Then we have these Low Syn Mince Pies, that cleverly use some crustless whole wheat bread for the pastry part. You could actually enjoy 8 of these delicious low syn Mince Pies for 1 HEb and 6 syns or if you don't want to use your HEb, just 1 mince pie is 1.5 syns. These are perfect for taking along to a taster or party too. Plus the whole family will love these, not just those trying to eat healthier and stick to plan.
I've really been enjoying baked oats lately, I rarely have it for breakfast though, what I tend to do is save my HEb, and then make baked oats and enjoy it as a treat later in the day.
Baked oats if made correctly really are like cake and so yummy and filling. I have quite a selection of baked oats to choose from, such as:
and if you like Treacle Sponge. This Pouding Chomeur is pretty darn close, it's actually a French Canadian dessert that was created in Quebec, Canada during the first depression. It translates to Poor Man's Pudding and really does remind me of a yummy treacle sponge.
So as you can imagine, I thought there just had to be a Festively themed version and so here we have Mince Pie Baked Oats - yum!!
This was really delicious. I made this Mince Pie Baked Oats in one dish, but you could make little muffins if you prefer. The mix will probably make about 3 or even 4 muffins depending on the size of your tray.
Hey for Christmas, you could even double or triple up the recipe and make a big dish of this to dig into after your Slimming World friendly Christmas dinner if you intend to stay on plan all over the holidays.
It really is possible to stay on plan if you put your mind to it.
If you struggle to stay motivated this time of year, why not come and join my Facebook group if you haven't already. There are great support, recipe and meal ideas posted daily.
You can also check out my post on Motivation and Slimming World which has some great tips you can apply any time of the year.
As per all my other baked oats recipes, This Mince Pie baked oats, uses your healthy extra b choice of oats, a little bit of baking powder. I don't bother to syn the baking powder, it is such a tiny amount that the syns are negligible.
To sweeten, I use Sukrin Gold which is a great natural tasting sweetener and perfect as a brown sugar replacement. I have tried many different types of sweetener in the past trying to find one that is natural and tastes natural and I think this is it. I usually just use some syns on honey or maple syrup, but it's nice to know I can now use this and reduce the syns even further.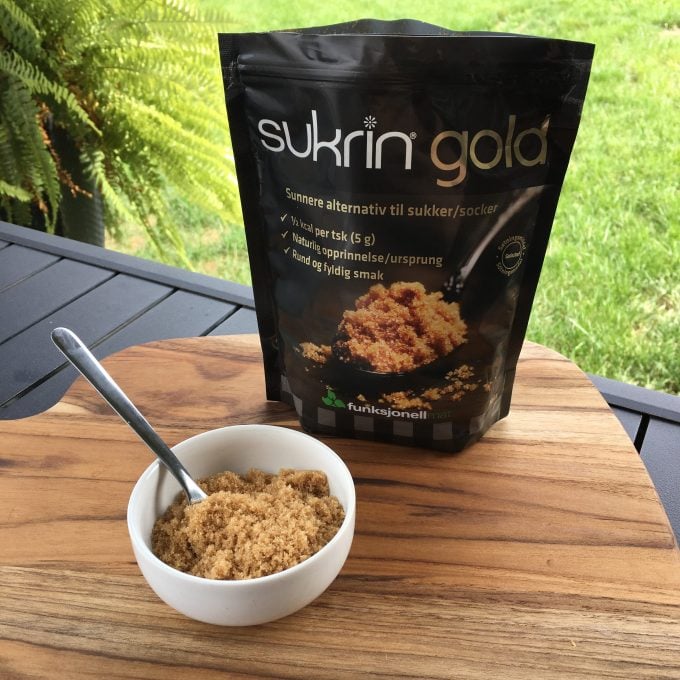 Sukrin can be ordered on Amazon, and from various health food stores.
I then use just fat-free plain Greek yoghurt, you could totally use a flavoured variety that will compliment this recipe if you prefer, but I find plain yoghurt works best.
Then lastly into the batter for this Mince Pie baked oats, is an egg. I only use one as it really doesn't need anymore.
Once you have the batter made, you then need some mincemeat. Check the syn value on the one you are using as there are many different varieties out there. The only one I could get my hands on this year was Ed Smith Mincemeat, so that was what I used.
Spray and grease your dish or muffin tray if you are splitting the mixture with spray oil.
I use these anchor glass dishes, which are oven proof and the perfect size for this recipe.
Once greased, add the mincemeat, this goes in first, as once baked, you will flip over, so that amazing mincemeat is actually the top of your baked oats.
Spread the mincemeat across the bottom evenly, then pour in the oat mixture.
Place in the oven and bake for about 30-35 mins, I recommend just checking the centre is cooked before removing from the oven, a wooden skewer entered into the centre should come out clean.
Allow to cool slightly in the dish and then you can gently loosen the sides with a spatula.
Place a plate over the top of the dish and flip over and the baked oats should easily slide out onto your plate.
Dust over the top with a little icing sugar, and dig in and enjoy.
Wondering what you could serve with this Mince Pie Baked Oats? While it is perfectly delicious just as it is, if you have a few extra syns, try it with some light cream or even custard. You could even go for Plain Greek yoghurt and a drizzle of honey.
---
Looking for more recipe ideas? Head on over to my FULL RECIPE INDEX where you will find over 500+ delicious Slimming World recipes to choose from and all are searchable by syn value, meal type, ingredients etc.
---
WHAT KITCHEN ITEMS DO I NEED TO MAKE THIS MINCE PIE BAKED OATS?
HOW TO MAKE MINCE PIE BAKED OATS
Mince Pie Baked Oats
This recipe is gluten free, vegetarian, Slimming World and Weight Watchers friendlyExtra Easy - 1 HEb and 4 syns per servingGreen/Vegetarian - 1 HEb and 4 syns per servingOriginal - 1 HEb and 4 syns per servingWW Smart Points - 12 (or 6 for half)Gluten Free - use gluten-free oats
Ingredients
40g/1.4oz of oats
½ tsp of baking powder
1 egg
100g (⅓ cup) of plain Greek Yoghurt (use flavoured if you prefer)
¾ tbs of sweetener (I used sukrin gold)
5 tsp of mincemeat
3g of icing sugar for dusting
Instructions
Preheat oven to 190c/375f (gas mark 5)
Add the oats, baking powder and sukrin to a bowl and mix.
Add the egg and yoghurt and mix to combine.
Spray oven proof dish with spray oil to grease.
Add the mincemeat and spread in an equal layer on the bottom of the dish.
Add the oat mixture to the top
Bake for approx 30-35 mins, until lightly golden and a wooden skewer entered into centre comes out clean.
Allow to cool slightly
Loosen sides with a spatula, place plate over top and carefully flip.
Dust with the icing sugar
Enjoy!!
Notes
The syns for the baking powder is negligible 
Nutritional information is an estimate and is to be used for informational purposes only. Ingredients can vary greatly from brand to brand and therefore it would be impossible to give accurate information.
All images and content on Slimming Eats are copyright protected.
Check Legal section, for Full Disclaimer, Disclosure and Privacy Policy. 
If you wish to share this recipe, then please do so by using the share buttons provided. Do not screenshot or post recipe or content in full
Nutrition Information
Yield

1
Serving Size

1 serving
Amount Per Serving
Calories

343
Total Fat

8.3g
Saturated Fat

2.2g
Cholesterol

186mg
Sodium

175mg
Carbohydrates

51.3g
Fiber

4.2g
Sugar

21.9g
Protein

15g
Disclosure: This post may contain affiliate links. As an Amazon Associate and member of other affiliate programs, I earn from qualifying purchases. We are a participant in the Amazon Services LLC Associates Program, an affiliate advertising program designed to provide a means for us to earn fees by linking to Amazon.com and affiliated sites." Check Legal section, for Full Disclaimer, Disclosure and Privacy Policy.