Delicious Rich Diet Coke Chicken - a popular dish that the whole family will dig in and enjoy!!
Diet Coke Chicken
Many many years ago, I would regularly make this sweet tangy Diet Coke chicken. It was a popular dish when I was following the Weight Watchers plan.
The original recipe uses ketchup or sometimes even soy sauce. But is loved by many because of the tender braised pieces of chicken you get from that delicious sauce.
So back in 2009, I just had to adapt the recipe, to my own Slimming Eats version.
The easiest switch was substituting ketchup for tomato paste. I recommend tomato paste (or puree as it's known in the UK), rather than passata because otherwise, you will end up with a sauce that doesn't reduce down as well into the lovely thick sauce you see here.
Diet Coke Chicken or Diet Pepsi Chicken
You can use either pepsi, coke or a store own brand, doesn't need to be specific, either will do the same job.
But what if you like to avoid items that contain aspartame? Most diet drinks, unfortunately have it as an ingredient, there are some that use stevia, but hard to source those everywhere.
So if you would rather use regular cola for this popular recipe, don't be scared to make the switch.
What type of Chicken in Diet Coke Chicken?
Chicken thighs are definitely my preferred cut of chicken I like to use in this Diet Coke Chicken recipes because then stay nice and tender in this method of cooking the chicken.
By all means use chicken breast, if that's what you prefer, but just bear in mind the best results are with chicken thigh as recommend for this recipe.
Don't fancy chicken at all, then piece of pork will work in this recipe also. I use pork shoulder chops, that I remove from the bone and trim any visible fat. They are cheap cuts and are great for this method of cooking.
Diet Fanta Chicken
Many have swapped the cola for something like diet fanta or tango instead, to make a more sweet and sour style dish. It's a great way to get different flavours.
Why is my sauce not thickening for the Diet Coke Chicken?
If your sauce is not thickening then there is a few things to check, have you definitely use tomato puree (paste) and not passata?
Tomato puree is concentrated and much thicker and is what is used in this recipe, passata will not yield the same thick sauce as you see in these pictures.
The other thing to check is that your heat is not too low, you don't want it boiling constantly, but you also don't want it to be just at a simmer, as the sauce will not bubble enough to reduce down. Once you get it to boiling, you want to reduce the heat to medium-high so that it still bubbles away, don't add a lid as that will make it take longer to reduce. If you are worried about the splatters, one of these splatter screens for you pan are perfect.
It really does not take longer than 20 minutes for this sauce to reduce and thicken, so if it's taking longer, you have the heat too low.
Looking for some additional support on your weight loss journey? Did you know Slimming Eats has a friendly Slimming Eats Facebook Support Group where you can get daily meal ideas and recipe ideas? Come and check us out, we'd love to have you join.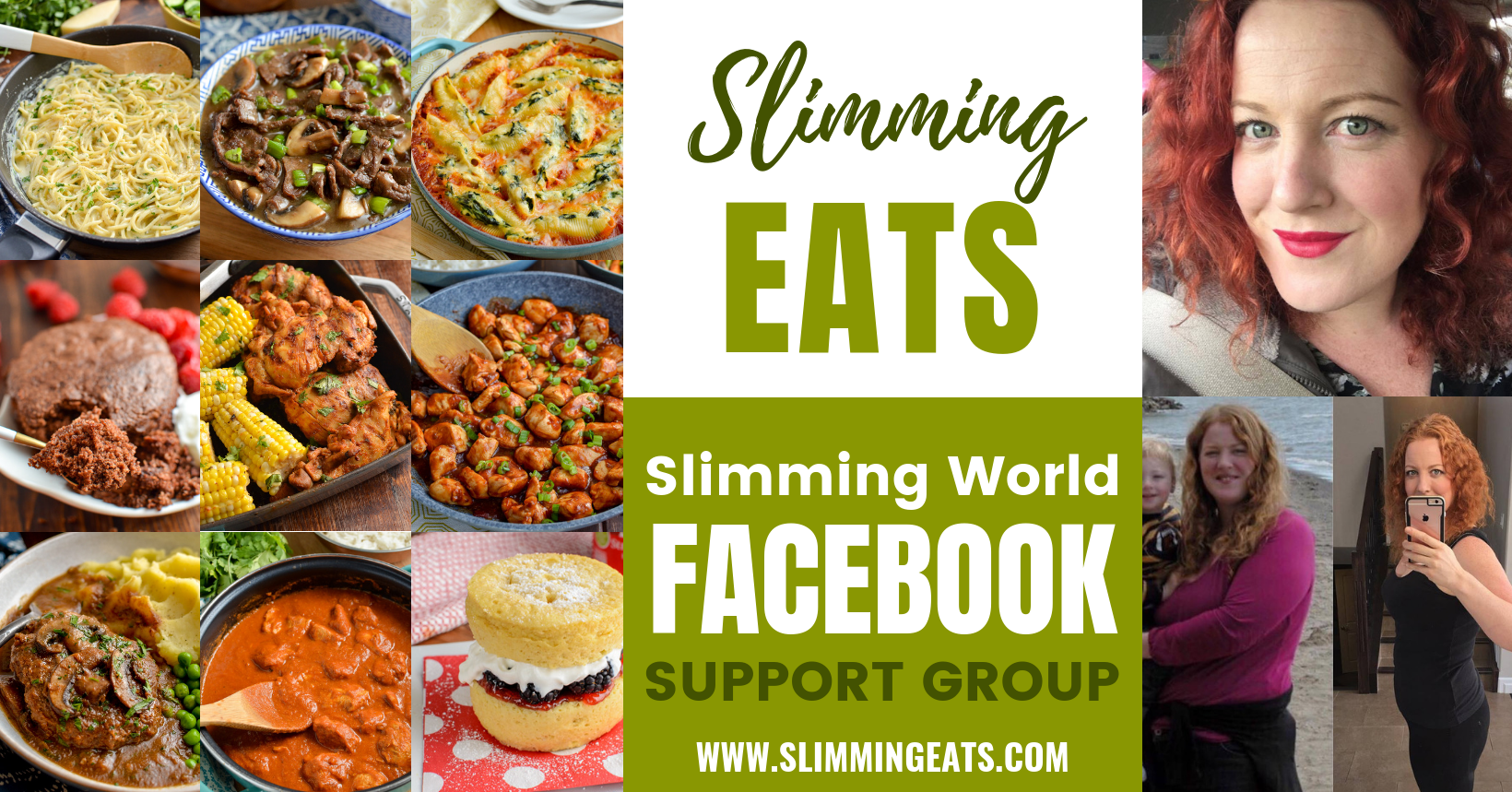 Slow Cooker Diet Coke Chicken
This recipe also works well in a slow cooker for a pulled chicken or pulled pork recipe. I recommend adding in some smoked paprika for that smokey flavour.
As you are not doing the reducing down method as on the stove, If you want the sauce really thick, you can take out the pork or chicken once cooked, shred it with two forks and then add the sauce to a saucepan to reduce down to thicken. Before mixing the sauce with the shredded meat. Perfect!!
Or placing the lid slightly ajar for the last hour works too.
Sides for Diet Coke Chicken?
We love this with my Perfect Oven Baked Chips or just plain rice. If you would rather serve this with a veggie-packed option, you could also go for this Roasted Cauliflower Rice or Egg Fried Cauliflower Rice instead for a healthy alternative.
Vegetables for Diet Coke Chicken
I always prefer to cook my vegetable separately for this and not in the sauce, the sauce is pretty sweet and bbq like, so adding the vegetables into the sauce just makes a plate of food that is too sweet overall.
Cooking the vegetables separately also ensures they are not overcooked and you can actually taste the yummy vegetables.
Some of my favourites to serve with this are:
Roasted or sauteed broccoli
Sauteed zucchini (courgette)
Peppers and onions
Mushrooms
Stir Fry Mix
I just cook in a little cooking oil spray with some basic salt and black pepper.
or a simple mixed salad is perfect too.
Of course, if you are fussy about vegetables and prefer them in the sauce, there is nothing wrong with adding them into the pan with the chicken.
or if you would like more recipe ideas or sides to make with this recipe - head on over to the FULL RECIPE INDEX where you will find over 900 delicious recipes with calories and you can search by meal type, ingredients, course, diet and more..
All recipes on Slimming Eats have estimated nutritional information for your convenience.
What Kitchen Items do I need to make this Diet Coke Chicken?
---
LET'S CONNECT!
Diet Coke (Cola) Chicken
Delicious Rich Diet Coke Chicken - a popular dish that the whole family will dig in and enjoy!!
Ingredients
8 small boneless skinless chicken thighs, raw (approx 600g/21oz)
1 can of diet coke
½ cup (120ml) of tomato paste (puree)
2 tablespoons of balsamic vinegar
1 cup (240ml) of chicken stock (omit if cooking in Slow Cooker)
½ tsp of garlic powder
salt and black pepper to season
fresh chopped Italian parsley
optional: add ¼ tsp of cayenne for a bit of heat or ½ tablespoons of smoked paprika for that smokey flavour
Instructions
Stove Top:
Add the coke, tomato paste, balsamic vinegar, garlic powder and chicken broth to a deep frying pan and whisk to combine.
Place in the chicken thighs.
Bring to a boil, and then reduce heat (medium high( and allow to bubble (not simmer) until the sauce reduces down into a thick sauce that coats the chicken. (approx 20 mins)
Season as needed with salt and black pepper
Sprinkle with freshly chopped Italian parsley.
Serve with your choice of sides
Enjoy!!
Slow Cooker:
Add all ingredients to the slow cooker
Cook on high for 4 hours or low for 8 hours
Once cooked, carefully remove chicken with a slotted spoon
Add sauce to a pan and bubble on a middle heat to reduce down to desired thickness and then pour over the chicken.
Season as needed with salt and black pepper
Serve with your choice of sides.
Enjoy!!
Notes
Please see below for full nutritional info and additional details about recipe:
Calories - scroll down to nutritional info box
WW Points and other Slimming or Weight Loss programs -   due to plans regularly changing and updating, we recommend calculating with the official tools you get as a member to those plans to ensure accuracy of values. 
If you wish to share this recipe, then please do so by using the share buttons provided at top of this post.
DO NOT COPY AND/OR PASTE FULL RECIPES OR SCREENSHOTS OF ANY CONTENT FROM SLIMMING EATS TO ANY SOCIAL MEDIA OR WEBSITE, IT IS STRICTLY PROHIBITED.
ALL IMAGES AND CONTENT ON SLIMMING EATS ARE COPYRIGHT PROTECTED
Nutritional information etc are an estimate and are to be used for informational purposes only. Ingredients can vary in values from brand to brand and therefore it would be impossible to give accurate information. It is always advised that you calculate values yourself by the ingredients you use and the tools provided to you as a member of the programme you are following.
It is the responsibility of the Reader to assure the products or ingredients they use in any recipes from Slimming Eats are allergen-free (gluten-free, egg-free, soy-free and/or dairy-free, for example). Slimming Eats assumes no liability for inaccuracies or misstatement about products, opinions or comments on this site. 
Check Legal section, for Full Disclaimer, Disclosure and Privacy Policy.
Nutrition Information
Yield

4
Serving Size

1
Amount Per Serving
Calories

177
Total Fat

5.4g
Saturated Fat

1.3g
Cholesterol

111mg
Sodium

731mg
Carbohydrates

7.4g
Fiber

1.5g
Sugar

4.2g
Protein

27.9g
Disclosure: This post may contain affiliate links. As an Amazon Associate and member of other affiliate programs, I earn from qualifying purchases. We are a participant in the Amazon Services LLC Associates Program, an affiliate advertising program designed to provide a means for us to earn fees by linking to Amazon.com and affiliated sites." Check Legal section, for Full Disclaimer, Disclosure and Privacy Policy.