Delicious and totally indulgent Rich Chocolate and Pear Baked Oats to enjoy for breakfast or dessert.
Another instalment to my delicious baked oat recipes. A perfect way to use your healthy extra b serving of oats when you fancy something sweet.
This time we have Chocolate and Pear Baked Oats because chocolate and pear go amazingly well together.
Juicy Ripe Pear baked in the centre of a chocolate flavour dish of baked oats, what more could one ask for?
I know for me, I usually keep my baked oats until the end of the day. Making sure I save my healthy extra b choice, so I can enjoy it as an indulgent treat at the end of the day when the kids have gone to bed and I can put my feet up with a nice cuppa and thoroughly enjoy every mouthful. Totally undisturbed.
Evenings can be my weak times, so it is important to have options for a healthier snack, whether it be using my healthy extra's or my syns. During the day I am pretty busy, so I don't generally struggle and if I do feel like a snack during the day a small piece of fruit is usually plenty.
It's always good to look at what are you weak times of the day so that you can be prepared by saving your syns to use on a treat if you don't fancy something syn free.
Baked oats will always be a good choice if you fancy something sweet and there are many variations to choose from:
and if you like Treacle Sponge. This Pouding Chomeur is pretty darn close, it's actually a French Canadian dessert that was created in Quebec, Canada during the first depression. It translates to Poor Man's Pudding and really does remind me of a yummy treacle sponge.
As well as all those amazing recipes, there are also there Cookies and Cream Oat Bites or Healthy Apple and Sultana Oat Bites which are pretty scrumptious.
or you can also Head on over to my FULL RECIPE INDEX where you will find over 700+ delicious Slimming World recipes to choose from and all are searchable by syn value, meal type, ingredients etc.
This Chocolate and Pear Baked oats is so easy to make. For the chocolate part, I use 100% pure cocoa powder. I get a lot of questions querying the syn value, just remember the syn value online is a generic syn value, brands will vary, there are so many different types of cocoa powder too, sweetened, processed etc. I, however, use pure 100% cocoa, and this is generally pretty low in syns at only 1 syn per level tablespoon (20 calories). You, therefore, may need to adjust the syn value depending on what one you use, just don't treat all with the same syn value, it's best to calculate using the syn calculator, for an accurate syn value. I tend to use Ghiradhelli or Trader Joes Cocoa Powder.
To sweeten the Chocolate and Pear Baked Oats, I like to use sukrin gold, which is a great alternative to brown sugar. Sukrin is the only sweetener I have found that is natural with no aftertaste but feel free to substitute with a sweetener of your preference.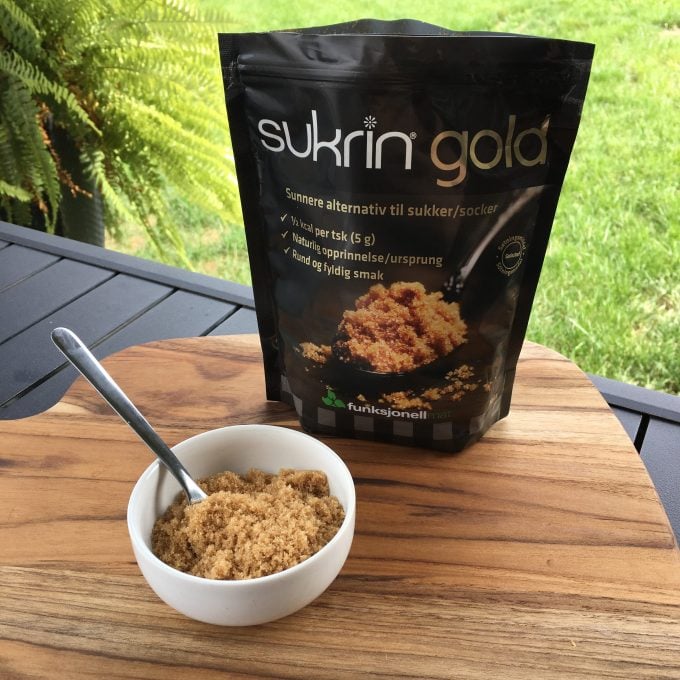 The pear is just a fresh ripe peeled pear, but remember as we are cooking this, the fruit becomes synned. Only fruit in it's raw form is syn free. If you prefer you could use canned pear, just make sure you adjust syns if it differs.
Don't want to make one whole Chocolate and Pear baked oats dish? Then divide the mix to make 3 or 4 mini ones instead that you can enjoy throughout the day. Just watch the baking time, as they will bake slightly quicker, and instead of added half a pear, you can add some chopped up fresh ripe pear instead. Yum!!
WHAT KITCHEN ITEMS DO I NEED TO MAKE THIS CHOCOLATE AND PEAR BAKED OATS
IF YOU TRY THIS RECIPE, LET US KNOW! LEAVE A COMMENT, RATE IT AND  TAG US IN YOUR PHOTOS @SLIMMINGEATS ON INSTAGRAM
Chocolate and Pear Baked Oats | Slimming World
This recipe is gluten free, vegetarian, Slimming World and Weight Watchers friendlyExtra Easy - 1 HEb and 3.5 synsGreen/Vegetarian - 1 HEb and 3.5 synsOriginal - 1 HEb and 3.5 synsWW Smart Points - 5Gluten Free - use gluten free oats*suitable for freezing
Ingredients
40g/1.4oz of oats
½ tsp of baking powder
1 egg
100g (⅓ cup) of plain Greek Yoghurt (use flavoured if you prefer)
1 tbs of sweetener (I used sukrin gold) - 0.5 syns
1 level tbs (5g) of 100% pure cocoa powder  - 1 syn *see notes
1 tsp of vanilla extract
½ a fresh ripe pear (peeled) - 2 syns
additional 1 tsp of sukrin: gold
cooking oil spray
Instructions
Preheat oven to 190c/375f (gas mark 5)
Add the oats, baking powder, 1 tbs of sukrin: gold and cocoa powder to a bowl and mix to combine.
Add the egg, vanilla and Greek yoghurt and mix to combine.
Spray oven proof dish with cooking oil spray to grease.
Pour in the oat mix
Push the half a pear into the centre.
Sprinkle over the top with the tsp of sukrin:gold
Bake for approx 35-40 mins, until lightly golden and a wooden skewer entered into the centre comes out clean.
Enjoy
Notes
The syns for the baking powder is negligible.
Different type ovens may vary slightly in baking time.
Please read the recipe write up for some important information about  cocoa powder. Syn value of cocoa powder can vary from brand to brand. The three brands I use are 100% cocoa powder (not Dutch Processed) and are 1 tbs for 20 calories (1 syn).
You should always double check the syn values of items which are synned, as brands can differ. 
If you wish to share this recipe, then please do so by using the share buttons provided. Do not screenshot or post recipe or content in full.
Nutritional information is an estimate and is to be used for informational purposes only. Ingredients can vary greatly from brand to brand and therefore it would be impossible to give accurate information. 
All images and content on Slimming Eats are copyright protected.
Check Legal section, for Full Disclaimer, Disclosure and Privacy Policy. 
Nutrition Information
Yield

1
Serving Size

1 serving
Amount Per Serving
Calories

334
Total Fat

9g
Saturated Fat

2.2g
Cholesterol

186mg
Sodium

346mg
Carbohydrates

42.2g
Fiber

7.1g
Sugar

11.4g
Protein

20.2g
Disclosure: This post may contain affiliate links. As an Amazon Associate and member of other affiliate programs, I earn from qualifying purchases. We are a participant in the Amazon Services LLC Associates Program, an affiliate advertising program designed to provide a means for us to earn fees by linking to Amazon.com and affiliated sites." Check Legal section, for Full Disclaimer, Disclosure and Privacy Policy.