Delicious Feta Stuffed Chicken with Roasted Red Pepper Sauce served with Roasted Butternut Squash Rice, it makes a perfect family meal.
You know those meals you kind of throw together at the last minute, combining a few ingredients left in the fridge, this was one of those meals and it was a genius combination as it tasted absolutely amazing.
I love stuffed chicken, especially where cheese is involved, but it just has to have a sauce in my opinion and this Roasted Red Pepper Sauce complimented it really well.
The sauce is super quick to make too, I just use jarred roasted red pepper in brine (no sugar/oil) and blend with some tomato paste and chicken stock and a little paprika.
You do need a blender of some description to make the delicious sauce to this Feta Stuffed Chicken and I use my Nutri Ninja Blender with Auto IQ. This blender is amazing. The auto IQ technology feature, mean it blends to a set pattern depending on what it is you are making. There is also an optional add-on for a food processor bowl, which is perfect for chopping and grating vegetables. Sauces and soups are literally so smooth.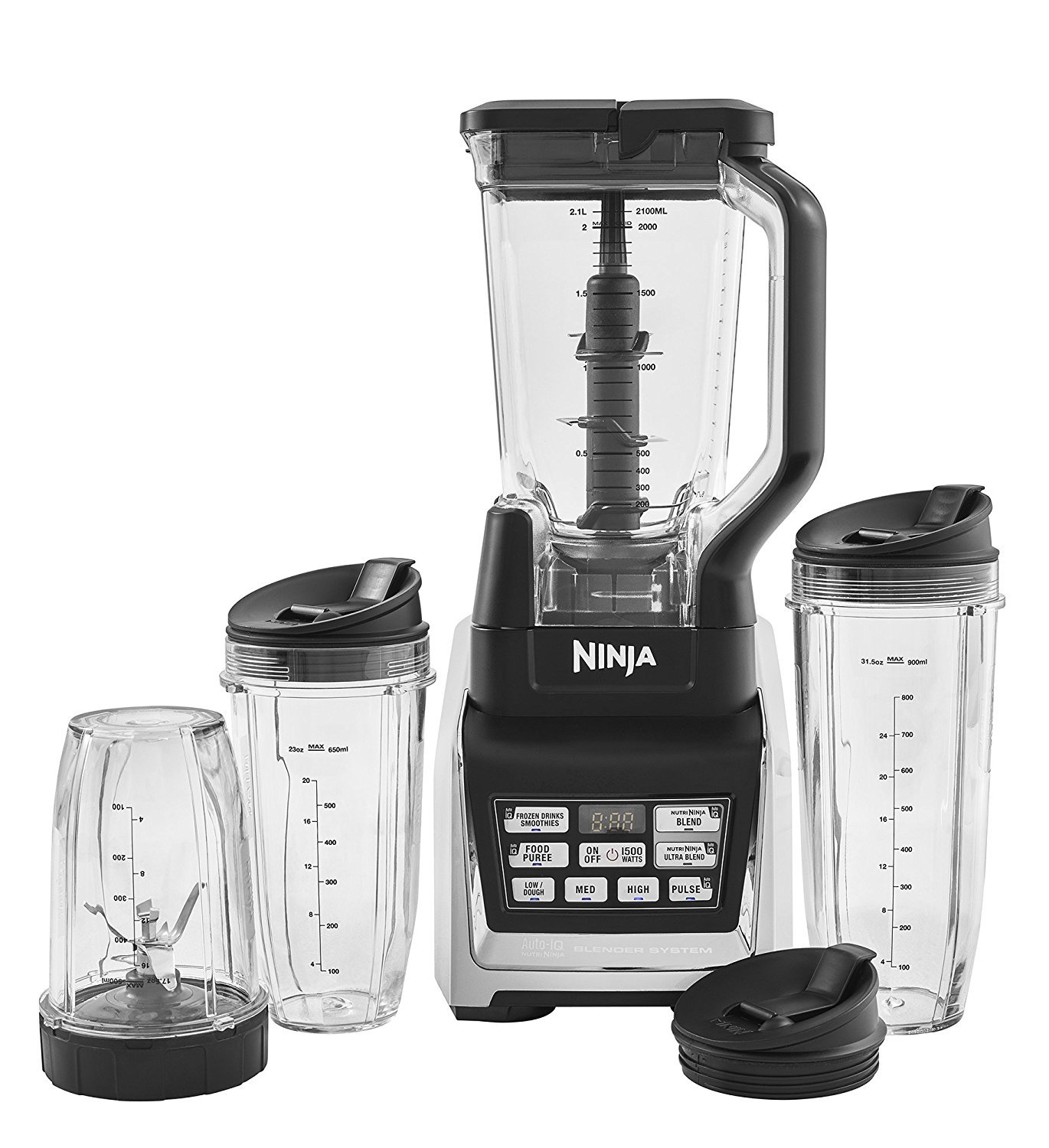 Click here to view the Nutri Ninja Blender with Auto IQ Technology on Amazon
Don't worry though, you don't need a fancy high tech blender like mine above, a good old immersion stick blender like the Koölle Electric Powerful 3-in-1 800 Watt Hand Stick Blender or a similar make will do the job too.
Wondering what to serve with this Feta Stuffed Chicken? I highly recommend my Roasted Butternut Squash and Rice it's really yummy and compliments this dish really well, especially with the Roasted Red Pepper Sauce. I also served alongside some sauteed zucchini which I cooked with a little lemon zest and black pepper. Got to think of those speed feeds and zucchini is one of my favourites as it is generally super quick to cook.
---
Looking for some other recipes using chicken? Check out these delicious recipes
and don't forget my FULL RECIPE INDEX with over 500+ delicious Slimming World Recipes
---

WHAT KITCHEN ITEMS DO I NEED TO MAKE THIS FETA STUFFED CHICKEN WITH ROASTED RED PEPPER SAUCE
Feta Stuffed Chicken with Roasted Red Pepper Sauce
Delicious Feta Stuffed Chicken with Roasted Red Pepper Sauce served with Roasted Butternut Squash Rice, it makes a perfect family meal.
Ingredients
2 chicken breasts
90g (3oz) of Feta Cheese (2xHEa's) crumbled
salt and black pepper
spray oil
2 roasted red peppers, jarred (in brine - no sugar/oil etc)
2 tablespoons of tomato paste
1 cup (240ml) of chicken stock
1 tsp of paprika
Instructions
Place a chicken breast in between some plastic wrap and flatten with a rolling pin)
Lay the chicken breast on plastic wrap, fill with half the feta cheese and using the cling film, roll up tightly), repeat with the other chicken breast.
Place in the fridge for a couple of hours , or even the night before (it will just firm them up slightly and hold them in shape).
Preheat oven to 180c, fan 160c or 350f (gas mark 4)
Spray a frying pan with spray oil over a medium heat.
Remove the plastic wrap from the chicken, and season with salt and black pepper.
Place on the frying pan and brown all sides of the chicken roll.
Place on a baking tray in the oven for approx 15-20 mins till chicken is cooked through.
While the chicken is cooking you can make the sauce.
Add the roasted red peppers, tomato paste, stock and paprika to a blender and blend till smooth.
Add to a small saucepan and heat till it thickens.
Serve the chicken sliced and drizzled in the roasted red pepper sauce with your choice of sides.
Recommended Products
As an Amazon Associate and member of other affiliate programs, I earn from qualifying purchases.
Disclosure: This post may contain affiliate links. As an Amazon Associate and member of other affiliate programs, I earn from qualifying purchases. We are a participant in the Amazon Services LLC Associates Program, an affiliate advertising program designed to provide a means for us to earn fees by linking to Amazon.com and affiliated sites." Check Legal section, for Full Disclaimer, Disclosure and Privacy Policy.