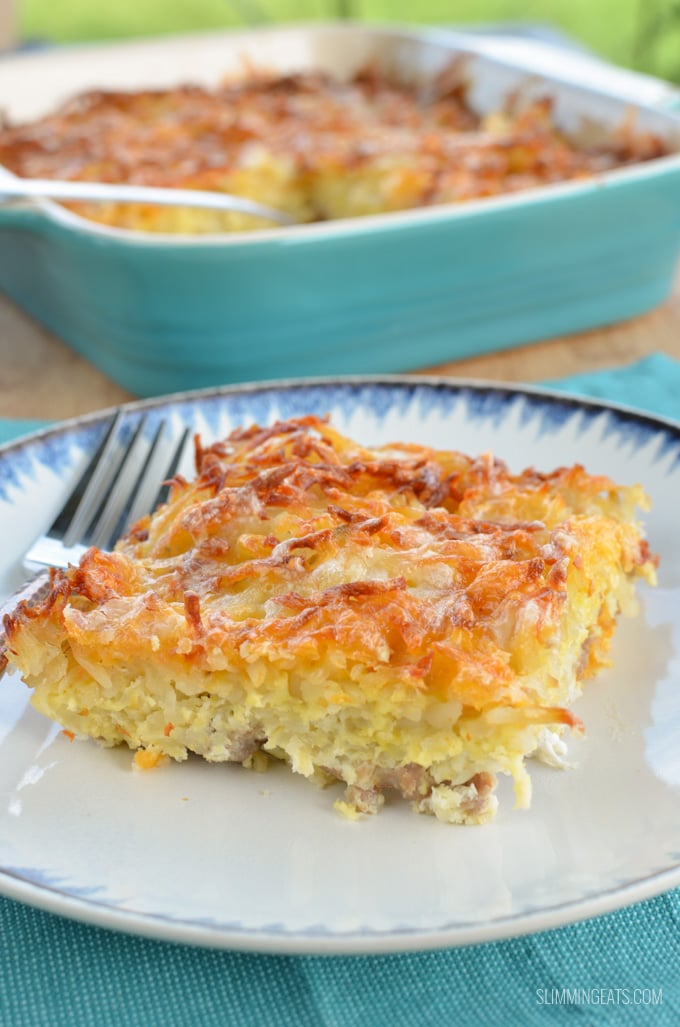 Mmmmm Cheesy Sausage and Egg Hash Brown casserole.
If you frequent my INSTAGRAM page, you will know I love my breakfasts.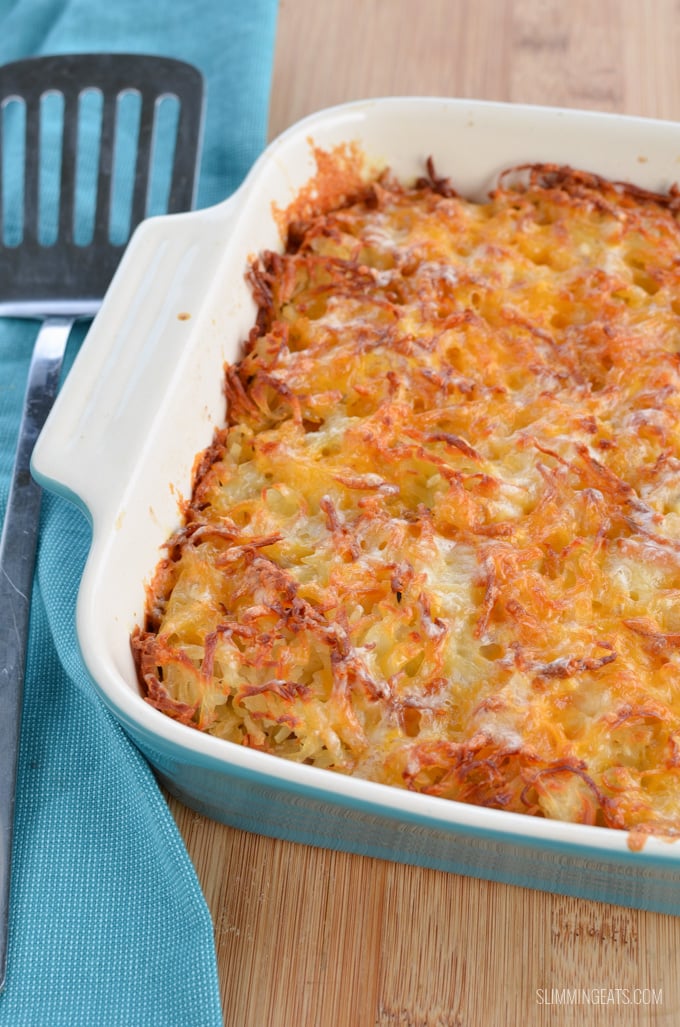 Breakfast's to me are the most important meal of the day, therefore what I eat at breakfast sets me up for the rest of the day. If I eat bad, then it is usually a spiral downhill from there on. If I eat good, I feel well satiated and the eating good carries on through the rest of the day.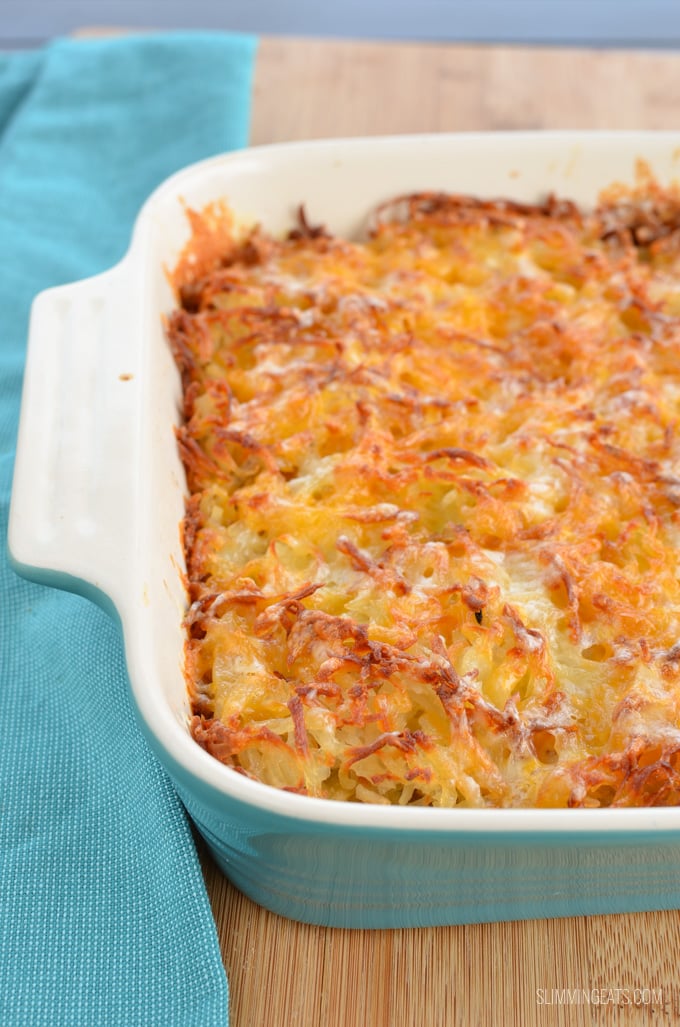 At every breakfast, I try to stick to the rule of a good source of protein and plenty of speed foods. That to me is the perfect combination of a great breakfast.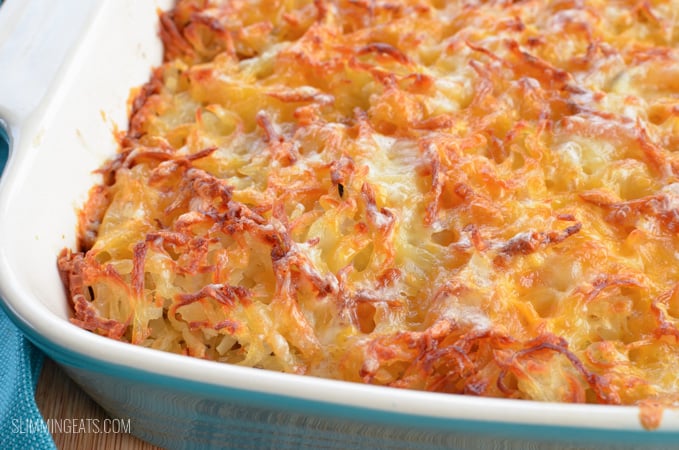 Usually at the weekend I like to cook up something that I can reheat each morning and add some speed food to the side like fruit or a complimentary speed veg, or combine the whole lot together when making something like my Breakfast Hash.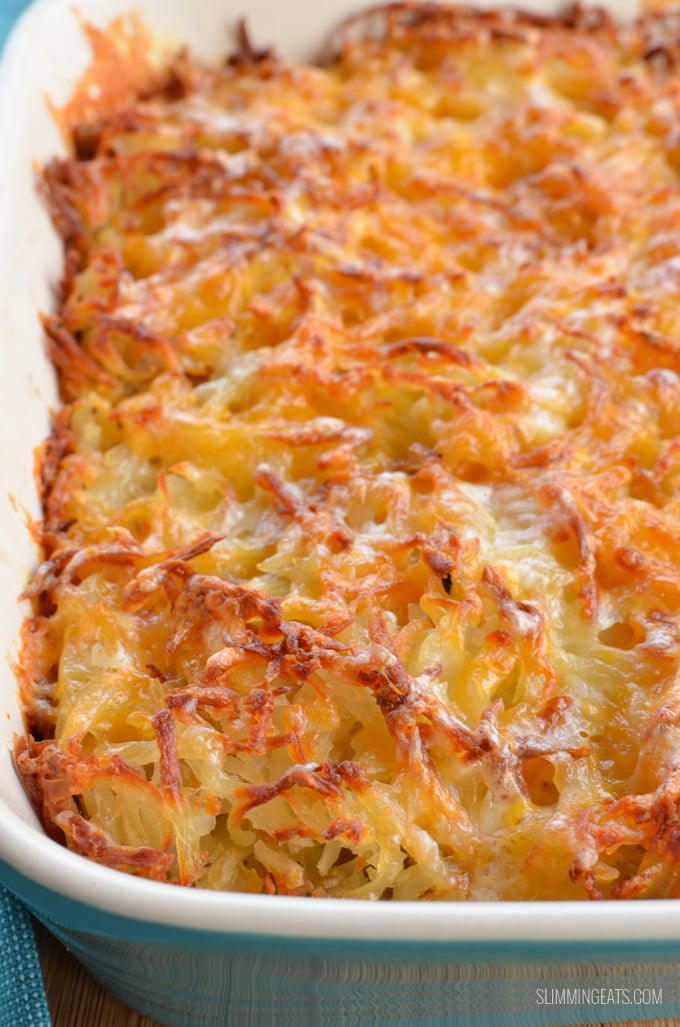 I even have a delicious Actifry Breakfast Hash for those of you with an actifry.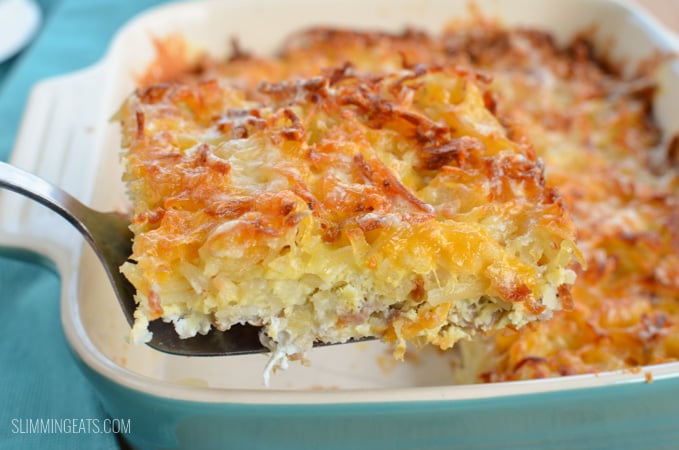 This dish was delicious - Homemade sausage crumbles, topped with whisked eggs, grated potato and cheese all baked in the oven.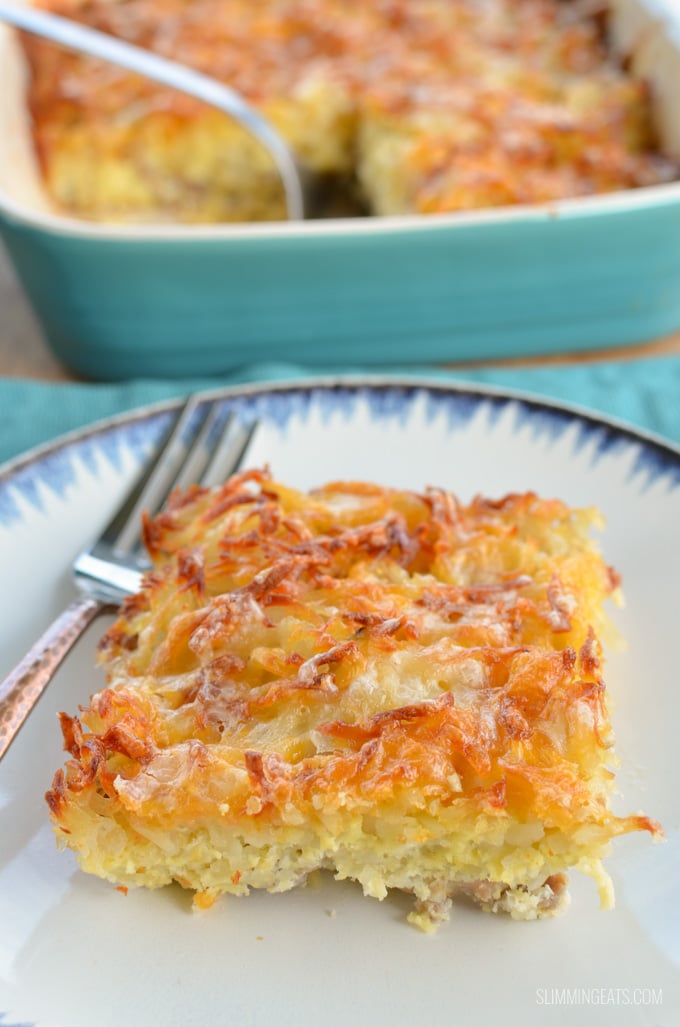 This whole dish served four, so it will only last a couple of mornings, but you can double or even triple this recipe to make a bigger dish to serve more or to divide up for breakfast for the week.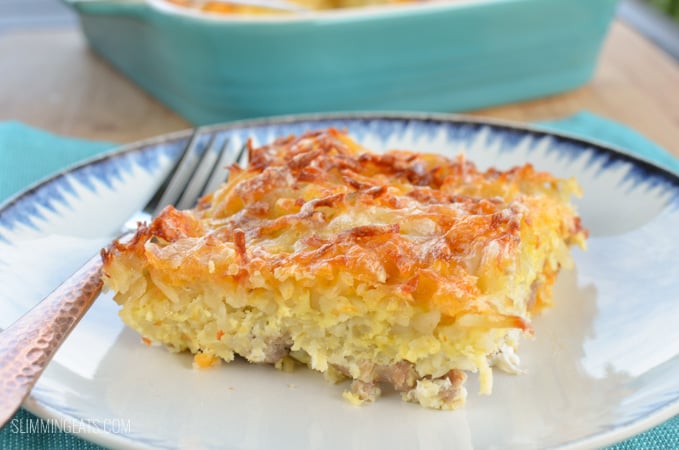 It is great eaten cold or can be heated up in the oven for a few mins at 180c/350f.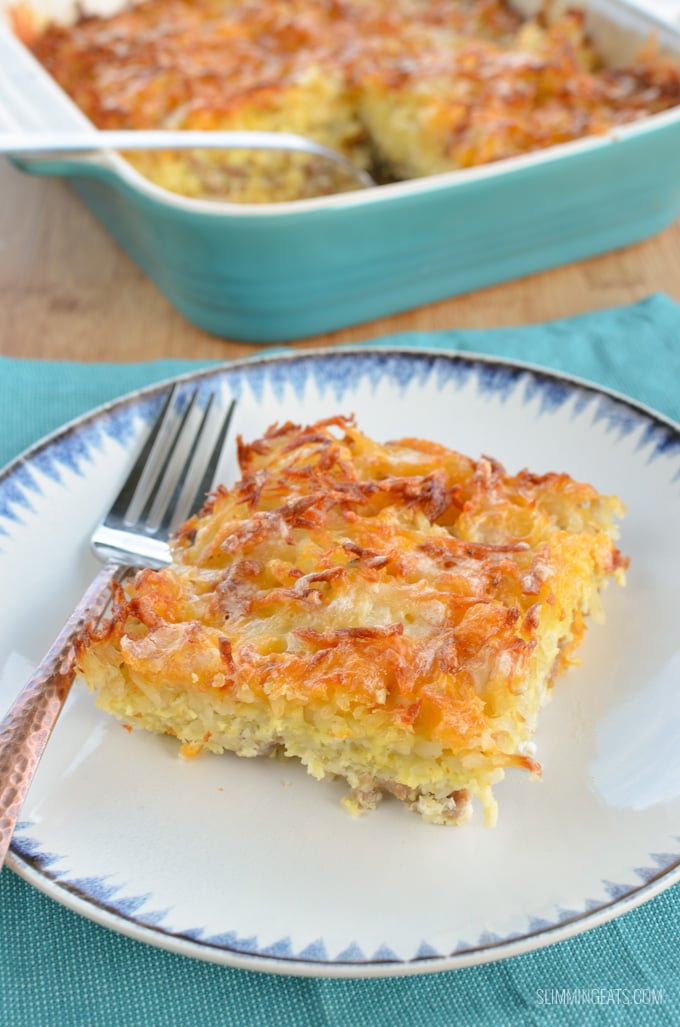 Cheesy Sausage and Egg Hash Brown Casserole
The recipe is gluten free, Slimming World and Weight Watchers friendly

Extra Easy 1 HEa per serving
WW Smart Points: 12
Ingredients
450g/1lb of extra lean ground pork
½ tsp of salt
¼ tsp of ground sage
¼ tsp of paprika
450g/1lb of russet potatoes
5 eggs
120g of cheddar cheese (4 HEa's), grated
salt and pepper to season
optional: 1 spring onion, finely sliced
spray oil
Method
Preheat oven to 200c/400f (gas mark 6)
Peel and grate potatoes, and squeeze of excess liquid.
Add to a bowl and season with a pinch of salt and black pepper.
Spread out on a baking tray lined with parchment and spray over the top with spray oil.
Place in the oven and bake for 10mins, just to dry out slightly.
In the meantime, spray a frying pan over a medium high heat with spray oil.
Add the pork, salt, sage and paprika and fry till lightly browned, breaking up slightly with the back of spoon (I like to leave it in bigger pieces, so don't break it up too much).
Once pork is lightly browned, add it to a casserole dish and allow to cool
Whisk the eggs and pour over the top of the sausage.
Add the part cooked grated potato to the top and spread out evenly.
Place back in the oven and bake for 30 mins until the potato on top is golden and light crisp.
Add the grated cheddar and place under the grill for 5 mins till melted
Optional: Sprinkle over the top with sliced spring onions (or you can use chives or fresh Italian parsley)
Enjoy!
Notes
All images and content on Slimming Eats are copyright protected.

If you wish to share this recipe, then please do so by using the share buttons provided. Do not screenshot or post recipe or content in full.
Nutrition Information
Serving size:
1
Calories:
469
Fat:
20g
Saturated fat:
10.4g
Carbohydrates:
18.7g
Sodium:
984.3mg
Fibre:
2.8g
Protein:
52.3g
Disclosure: This post may contain affiliate links. As an Amazon Associate and member of other affiliate programs, I earn from qualifying purchases. We are a participant in the Amazon Services LLC Associates Program, an affiliate advertising program designed to provide a means for us to earn fees by linking to Amazon.com and affiliated sites." Check Legal section, for Full Disclaimer, Disclosure and Privacy Policy.