Create this delicious and flavoursome Chicken and Cauliflower Curry in your own home for the perfect Indian Fakeaway Meal.
Curries are one of my absolute favourite dishes to make and for the reason, you will find a huge variety of them here on Slimming Eats.
This Chicken and Cauliflower Curry are one I make quite often. I love all the unique blend of spices used in this and it comes packed with delicious vegetables, which help make sure you get some of that ⅓ vegetables on your plate.
Some of the spices might be items you don't have on hand in your cupboard or pantry, but they keep for a long time and trust me when I say that once you make this, you will definitely want to make it again and again, so you don't have to worry about stocking up on items you are never going to use.
When I first started cooking for myself many years ago, my spice collection, was pretty non-existent. Now, however, I have an entire drawer stacked with jars of various spices for all kinds of different cuisine.
Even the blandest of food can be turned into something incredible if you have some good spices, herbs or seasonings to flavour your food with.
If you are just getting adventurous with cooking, don't go crazy buying loads of spices all at once, because you may find some are items you are never going to really use.
Look at recipes you like the look of, and gradually start building up your collection, buying 1 or 2 new spices a week. It's much easier on the budget too.
Also don't be afraid to buy certain spices in bulk, from places like Amazon or speciality food stores for Indian or Chinese food etc. They tend to be so much cheaper than at the grocery store and are not those little tiny jars, that don't last very long at all.
Some of my most often used spices and the ones I tend to go through the quickest are cumin, coriander, paprika, turmeric and chilli powder. I never ever buy a small little jar of those spices.
As well as stove top, This Chicken and Cauliflower Curry can also be cooked in a pressure cooker. I have Instant Pot which is my favourite kitchen gadget at the moment.
It is basically a 7in1 cooker, and it slow cooks, pressure cooks, saute's, has settings for soup, chilli, rice, porridge and even makes yoghurt (I haven't tried that yet).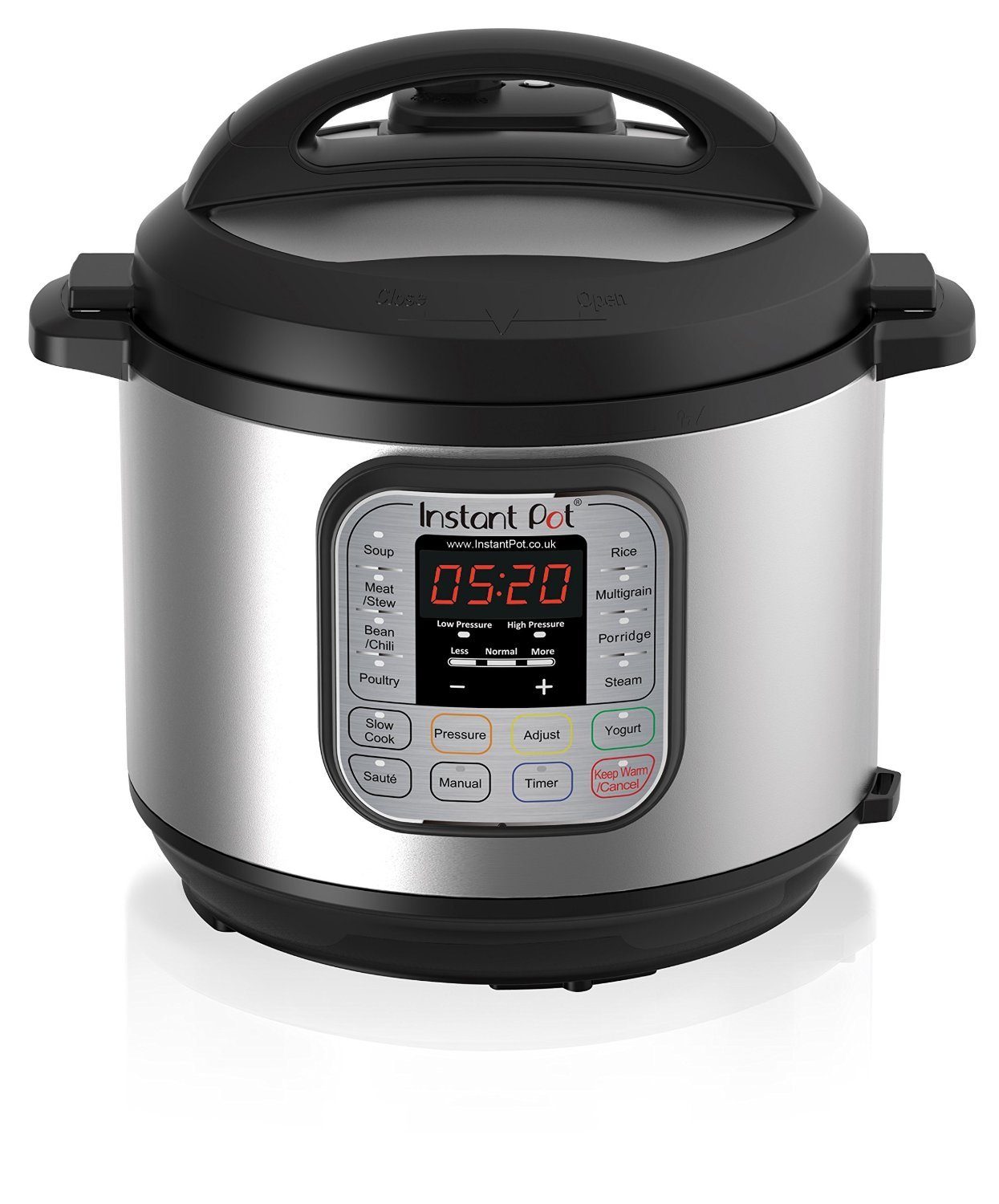 This is also perfect for adding to the slow cooker if you want a yummy meal all ready for you when you get home from work. You will love the amazing aroma of spices this Chicken and Cauliflower Curry will fill your kitchen with and all that will be left to do is to cook up whatever sides you want to serve it with.
You can either chop all the veg by hand or if you own a food processor, save some time, by adding all the veg (apart from the cauliflower) into the food processor and doing a couple of pulses of the blade until finely chopped.
HOW CAN I ADD A ⅓ VEGETABLES TO THIS RECIPE?
There is already plenty of vegetables in the Chicken and Cauliflower Curry, but if you want to really up the speed foods, Another option is to replace the usual rice, with this delicious Roasted Cauliflower Rice.
WHAT KITCHEN ITEMS DO I NEED TO MAKE THIS CHICKEN AND CAULIFLOWER CURRY?
---
LET'S CONNECT!!